When it comes to treating mental health conditions in children, the focus is typically almost solely on treating the child and responding to their needs. However, PACES is among a growing group of community mental health centers that are working to change that. More and more mental health providers are adopting a family-driven approach.
Four years ago, PACES was one of four community mental health centers in Kansas to receive the Systems of Care (SOC) grant from the Substance Abuse and Mental Health Services Administration (SAMHSA). There are six SOC core principles that are guiding PACES and the other community mental health centers in their collaborative effort to improve behavioral health outcomes for children, youth and families: family-driven, youth-guided, trauma-informed, community-based, culturally and linguistically competent and best practice guided.
Each community mental health center developed their own programs and projects through the grant funding. PACES staff used the grant funding for a number of programs and projects including offering parenting classes for community members, developing resources for the community, and establishing community partnerships that allow them to better serve youth and families in Wyandotte County.
The SOC grant, along with funding from the Kansas Department for Aging and Disability Services (KDADS), also gave PACES the opportunity to create a Youth Leaders in Kansas (YLinK) group, which aims to provide opportunities for youth to learn leadership and advocacy skills. Through the PACES YLinK program, youth in Wyandotte County had the chance to travel to Topeka to speak with elected officials on Mental Health Advocacy Day earlier this year. Youth engaged state leaders in conversations surrounding what they want to get out of mental health services, what's missing and what barriers remain in seeking and accessing mental health services in Kansas.
The SOC grant also allowed PACES to establish a brand new program, the Acute Community Empowerment Team (ACET). The goal of ACET is to prevent and reduce hospitalizations. ACET is an 8-12 week intensive, community-based program. The program takes an innovative approach to meeting the mental health needs of children and youth by wrapping the entire family with support. The program goes beyond solely focusing on the child and includes support for parents as well. Parents are required to attend parent support group or meet with a parent support specialist twice each month.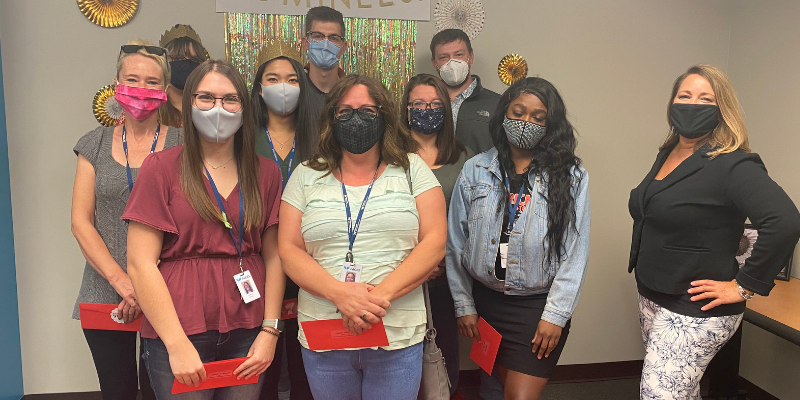 "Parent engagement is really important to us," says Grace Lamberton, Manager of Intensive Services. "We believe in addressing the whole family structure, not just focusing in on the youth."
ACET case managers have smaller caseloads, allowing them to devote additional time and resources to each child and family. Throughout the duration of the 8-12 week program, ACET wraps the entire family with support. After a youth exits the program, the goal is to make sure they and their family are set up to succeed.
"It's not like after 12 weeks, we just drop off the face of the earth," says Lamberton. "It's a transition process because we want that short time that we've spent with the family providing these intensive  services to be really sustainable."
Four years after ACET was created through support from the SOC grant, the program is sustainable and will continue to serve youth and families in Wyandotte County for years to come.