For the past five years, Robert's Place has been providing a safe place for children who are in crisis. Some of these children may have been removed from their home because of suspicions of abuse or neglect, they might have run away, or they might be experiencing a crisis at home. Robert's Place provides temporary, emergency shelter for children in these types of situations. Since opening in August 2015, Robert's Place has served more than 2,000 children in crisis.
PACES' commitment to helping children in crisis began long before Robert's Place opened. In 2008, then-PACES Executive Director Randy Callstrom learned of an urgent need for an emergency shelter for children in protective custody.
"Keeping Wyandotte County kids in their community is important," Callstrom says. "Kids in crisis need to have a safe place here in their community."
"Keeping Wyandotte County kids in their community is important. Kids in crisis need to have a safe place here in their community."
Meeting a Need
In 2009, PACES began operating a small emergency shelter that could serve four children at one time. But it quickly became clear that a larger shelter was needed to fully meet the needs of Wyandotte County children.
Mary Pollock, Program Director for the Wyandotte County Juvenile Intake & Assessment Center (JIAC), says the shelter was filling up constantly. When there wasn't any room, children in police protective custody were sometimes being taken as far away as Wichita or Junction City to find a safe place to stay.
Wyandotte County Sheriff Donald Ash remembers one Friday in particular when he realized that something needed to change.
"Mary had a baby in the office that day," Ash recalls. "A couple of the baby's siblings were in the office, too. I went home that night and when I came back on Monday, the kids were all still in the JIAC office. That was it for me. That was all I needed."
Pollock, Ash and Callstrom say they had many conversations together as they worked to figure out how to move forward. PACES began exploring options to expand the shelter in 2011. It took a massive community effort to make Robert's Place what it is today. The Wyandotte County Land Bank donated the land where Robert's Place now sits. Hundreds of donors came together with one goal in mind: providing kids a place to be safe.
"My proudest moment of this whole process was just seeing the community effort. The community came together for these kids. They came together to help their own," says Callstrom.
Giving Kids a Place to Be Safe
In October 2014, PACES broke ground on Robert's Place. Less than a year later, Robert's Place welcomed its first visitors.
"I'm pretty certain I cried that day," Pollock says. "There was so much emotion just knowing that there was this nice, brand new house for kids where they could be comfortable and cared for."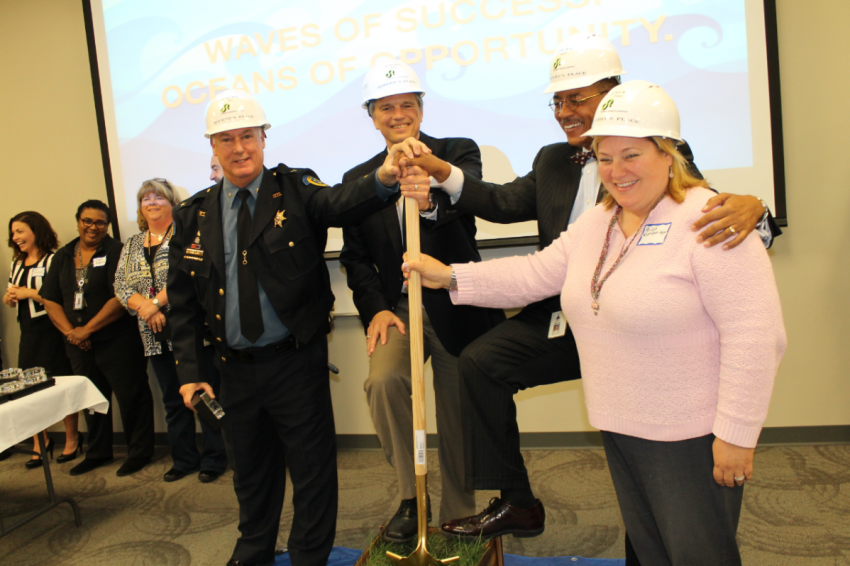 Robert's Place is named in loving memory of Robert Zevenbergen, son of former Wyandot BHN CEO Pete Zevenbergen. Robert's family and friends were instrumental in taking this idea for a larger shelter and turning it into reality. Robert's Place is a special tribute to a young man who always made everyone around him feel welcome and loved.
"Robert's Place is a fitting tribute to Robert and a remarkable asset to our community," says local attorney Thomas Telthorst.
The values that Robert displayed throughout his life now guide the staff who care for children in the home that bears Robert's name.
"To be able to remember Robert in that way was powerful," Callstrom says. "Kids who go to Robert's Place have a safe, supportive, nurturing place to stay during one of the darkest times in their young lives."
When a child arrives at Robert's Place, they are welcomed into an environment that feels like a family home. Robert's Place includes 7 bedrooms, as well as a living room, dining room, kitchen and play areas. It is also accessible for children with disabilities. Children who stay at Robert's Place spend time doing crafts, playing games and just being a kid. Staff work to make sure that the children who stay there are as comfortable as possible. As Sheriff Ash explains, that's the ultimate goal.
"These kids are already dealing with enough trauma when they come to us. The goal of Robert's Place is to mitigate that and provide an environment that feels more like a home.