Each year, the staff at Robert's Place care for nearly 500 kids. While the children may only spend about 72 hours at Robert's Place, the staff work to make each of those hours count. They want each child to know they are surrounded by adults who want the best for them.
"­­The adults who work at Robert's Place are invested in the children's well-being," says assistant manager Carline Bruton. "They're like cheerleaders. They help children reach their goals and process any negative events they're dealing with."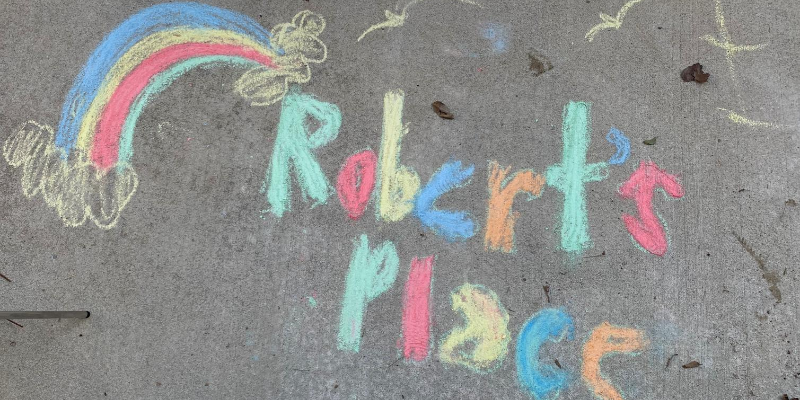 Safety and stability are at the top of the priority list at Robert's Place. Staff are fully aware that the children who come through their doors are often dealing with trauma. To provide an added sense of stability for the children, Robert's Place staff put together a bulletin board with the names and pictures of all the staff who work there.
"It lets the kids put a face with a name," says manager Chanda Wright. "They can know who's watching over them, even the staff members they might never see, like our overnight staff."
The children who come through Robert's Place often have a lasting impact on the staff. Wright remembers coming to work one day and realizing that a child she knew was among the children staying at Robert's Place that day.
"It hits closer to home when you know the child," Wright says. "It made me want to become more of an advocate for these kids. I work in the office and I'm not always directly involved with the kids. That pushed me harder to connect."
The staff at Robert's Place survey the children they serve, to make sure they're meeting the needs of the children in their care. Bruton says one child left a comment a while ago that sticks with her to this day.
"It said 'I felt like I was treated like a son at Robert's Place.'"
Those are the moments staff work toward every day. One place where many memories are made is in the Robert's Place kitchen with Patricia Johnson, better known as "Ms. Pat." Ms. Pat is an attendant care provider at Robert's Place. She is perhaps most famous for her brownies, but she says her time in the kitchen with the kids is about cooking up more than just tasty treats.
"Kids love to eat and they love to learn how to cook. You can learn a lot about kids in the kitchen."
Ms. Pat has worked for PACES for more than a decade and is a strong advocate for children. She remembers coming into work one day years ago and being told there was a young boy who was irritable and didn't want to rest.
"I went to visit with him and asked if I could hug him. He said yes and I told him everything would be ok," Ms. Pat recalls. "He came to me later and said 'no one ever did that for me before.'
"You never know what kids don't have. So I always just try to be kind."