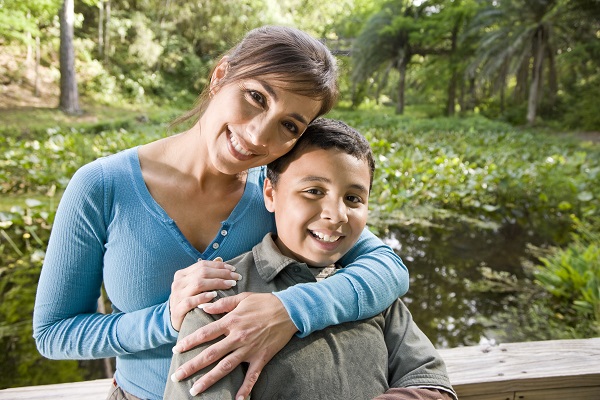 As Wyandotte County's community mental health center for children, PACES provide care and treatment wherever it works best for the child. That often means going to where most children spend half the year: in school.
"Our partnerships with area schools are critical to providing mental health services to children," said PACES Executive Director Clarice Podrebarac. "School is where children spend so much of their time, and it's often where we first learn about their mental health needs."
PACES has responded to this reality over the last two decades by making itself available to the county's four public school districts for referrals and to aid with mental health crises. The largest of those districts—Kansas City, Kansas—signed a Memorandum of Understanding (MOU) in 2001, naming PACES as its official behavioral health consultant. A similar agreement was reached with the Bonner Springs School District in 2018.
The seeds for these formal partnerships were planted 20 years ago, when PACES and Kansas City, Kansas, schools identified a need to integrate mental health services in the special education program. That relationship spawned more collaboration, including PACES' help with launching Bridges/Wyandot Academy, which created a therapeutic environment to provide education and deliver mental health services for students who have struggled in traditional school environments.
Today, PACES' on-site presence in the Kansas City, Kansas, School District includes four school-based therapists and eight school-based case managers. The school-based PACES staff provides services for the children directly in the school setting, and at times, in the children's homes. PACES helps school staff respond to suicidal threats, aggressive behaviors, and other signs of mental illness. When school staff identifies a child as being a danger to self or others, PACES staff provides crisis interventions and helps create safety plans. PACES therapists receive student referrals directly from the schools and provide mental health evaluations to determine if the child qualifies for services.
This is in addition to the many case managers who work with the schools of their individual clients when putting together treatment plans.
This relationship with Kansas City, Kansas, Schools has even served as a model for other districts and mental health centers throughout the state. When the Kansas Department of Education solicited proposals for a pilot project to strengthen mental health services in schools, it used the MOU with PACES as an example.
The Department funded projects in six districts, including Kansas City, Kansas, which used the funds to create 11 new 'behavioral health liaison' positions. These liaisons are now working with PACES, increasing referrals and increasing the chances that a student's mental health challenges can be identified earlier. Last school year, the program served 267 students. More than half of those students showed improved behavior; almost half (47%) improved their attendance.
"We're very encouraged by results like this," Podrebarac said. "They're a great example of how mental health services can help students succeed."